At a Glance
located on Tsawwassen Drive North
townhomes, duplexes, single-family homes

the first phase of Boardwalk is 19 townhomes and 33 single-family homes.

22,000-sq-ft beach resort-inspired clubhouse
community boardwalk to Breakwater Path
steps to Tsawwassen Mills & Tsawwassen Commons shopping
close to Tsawwassen Springs Golf Course
minutes from the beach
near Tsawwassen Ferry Terminal
15-minute drive to Point Roberts
Tsawwassen's Best Value
A new master-planned community by Aquilini, Boardwalk is a refreshing new option for families living in the Lower Mainland. With room to breathe. And with the safe, close-knit feel of a traditional family community. With the freedom to roam, kids will play street hockey, ride bikes, explore. Neighbours will know each other by name, families will grow up together, and friendships will flourish. In many ways, it's a classic neighbourhood. In other ways, it's anything but.
Join Mike's Presale Condos VIP List! Be first to hear about new Presales and Gain Access to VIP Openings and Special Promotions
"*" indicates required fields
Your Privacy is important to us. View our Privacy & Data Collection Policy.
Boardwalk is a new take on what suburban family living can be: contemporary architecture that turns aspiration to reality. Thoughtful amenities designed for today's families and their needs. An enviable oceanfront location. The best part is that all of this is remarkably—refreshingly—within reach.
Pricing for Boardwalk
Here at Boardwalk, the purchase of your home is a smart buy. Homes at Boardwalk are purchased with a 99-year lease, so you own the same home for less.  The Tsawwassen First Nation landowners enter into a leasing agreement with the developer, which allows for a sublease to homeowners for 99 years. This means that you own the home and the rights to that home in a similar manner to freehold property but for a limited time. In other words, you can sell or transfer ownership of the home as freely as you could a freehold property.
Sales for available units range in price from $599,900 to over $899,900. Boardwalk unit sizes range from 1294 to 2286 square feet.  Townhomes Starting from $670,900 for 3-bedroom townhomes and $899,900 for single-family houses.  Average Price per Sqft: $437 – $490 per SqFt
For a limited time only, prices include 5% GST. Save up to an additional $50,000 for Early Buyers only!
Sign up to our VIP list above for priority access to Boardwalk updates.
Floor Plans for Boardwalk
Boardwalk offers a variety of townhome layouts and three different single-family home designs. Contact me today to discuss availability and plans according to your needs.
Boardwalk Interiors
From modern architecture to thoughtful amenities, homes at Boardwalk are everything a contemporary West Coast family needs, featuring:
Durable laminate wood flooring on the main living level
Gas fireplace in the living room (single-family homes)
Contemporary roller shades for windows
Private patio deck and backyard (for single-family homes)
Deluxe modern kitchen with gas range and stainless steel appliances
Sleek stainless steel refrigerator, dishwasher, and hood fan
En suites with semi-floating vanities and plenty of counter space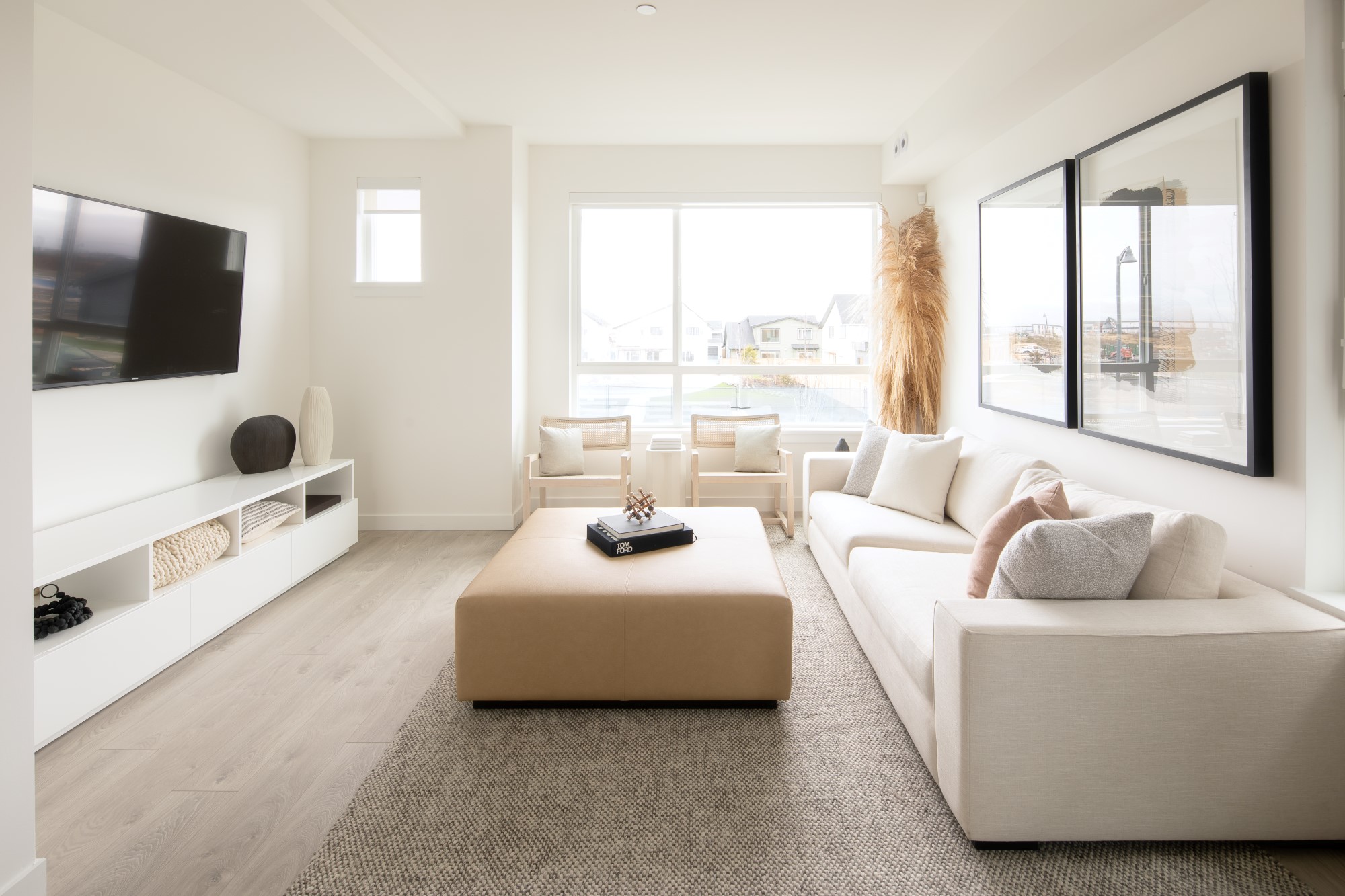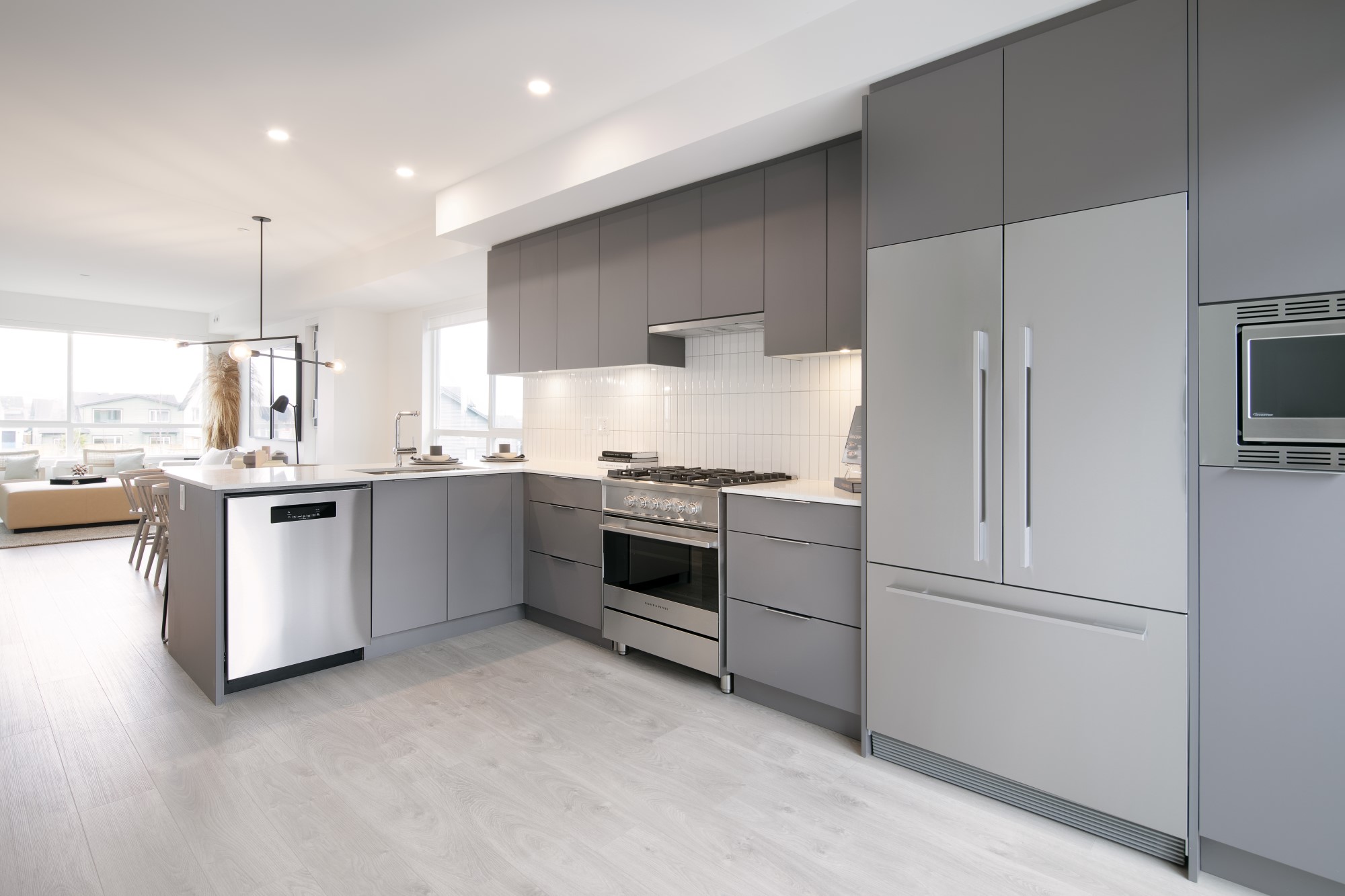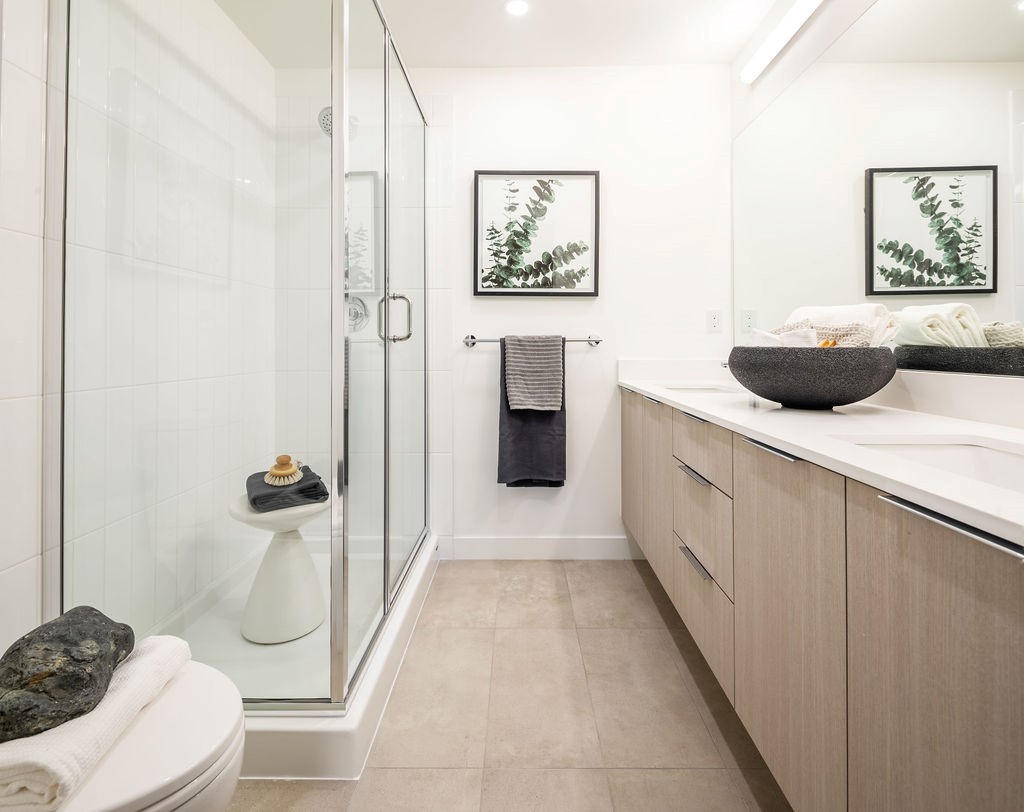 Amenities at Boardwalk

Boardwalk features an internal boardwalk connecting the community to a breakwater path along the stunning Salish Sea and a 22,000 sq ft beach resort-inspired clubhouse, called The Beach House, with a large outdoor swimming pool.
Parking and Storage
All homes have a private attached garage.
Developer Team for Boardwalk
Boardwalk is the second master-planned community by Aquilini/TFSI Development LP, a partnership formed between Aquilini Development and a number of Tsawwassen First Nation landowners.
Vancouver-based Aquilini Investment Group develops, owns, and manages real estate properties, as well as owning and operating commercial and residential buildings, hotels, agricultural land, golf courses, and restaurants. As owners of the Vancouver Canucks, Aquilini is committed to building a winning spirit, a culture of agile growth that adapts to the changing real estate landscape. Developments featured on this site include Boardwalk, Camden at the Falls, and The Maynards Block.
RH Architects is a Vancouver-based architectural firm that consistently ranks among the city's top firms. The principals are leaders in the architectural community, spearheading a team with a passion for designing sustainable communities and livable spaces. In more than two decades since its founding, the firm has designed in excess of 20,000 housing units, including Chateau Laurier, Kingsway & Dumfries, and West Third.
Kaia Creative is a Vancouver interior design studio founded by Alexis Rule and Livia Chou. Livia and Alexis have over 20 years of combined experience working with award-winning developers and residential design firms. They have been responsible for every aspect of complex building projects, from initial programming and concept to completion. Collaborative by nature, they know that teamwork is the key to creating smart, beautiful, useful spaces that reflect the needs and desires of their clients.
Expected Completion for Boardwalk
The development is scheduled for completion in September 2023.
Are you interested in learning more about other homes in Tsawwassen, Delta, or White Rock?
Check out these great South Fraser Presales!